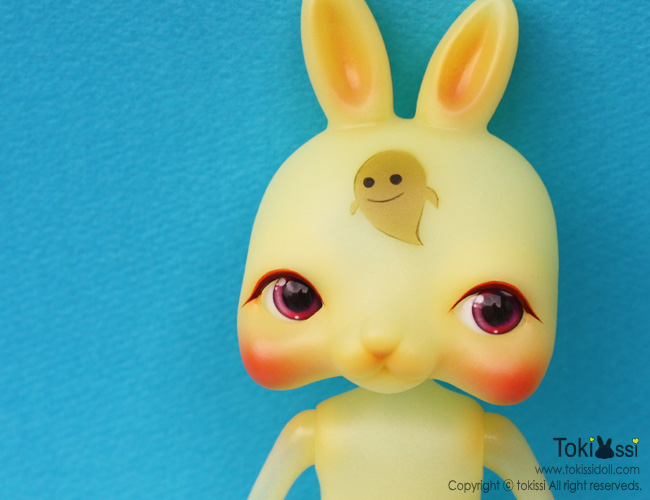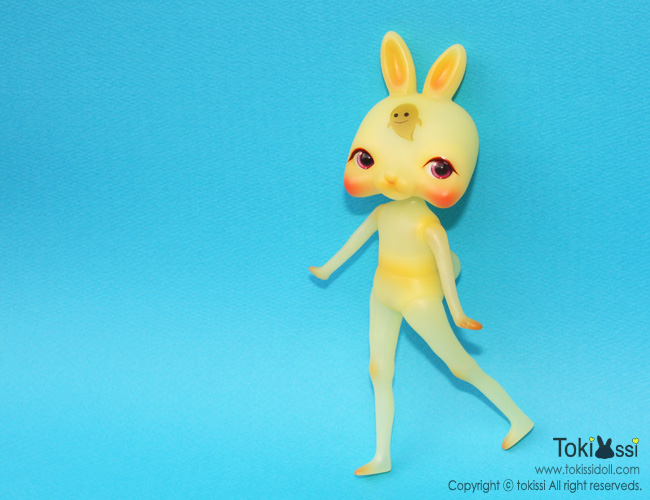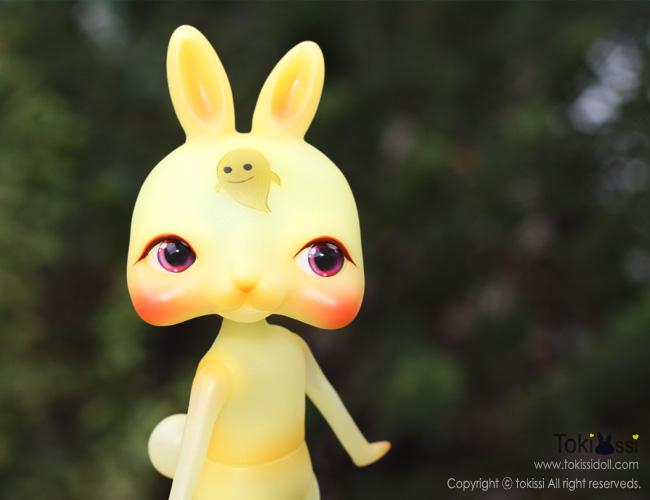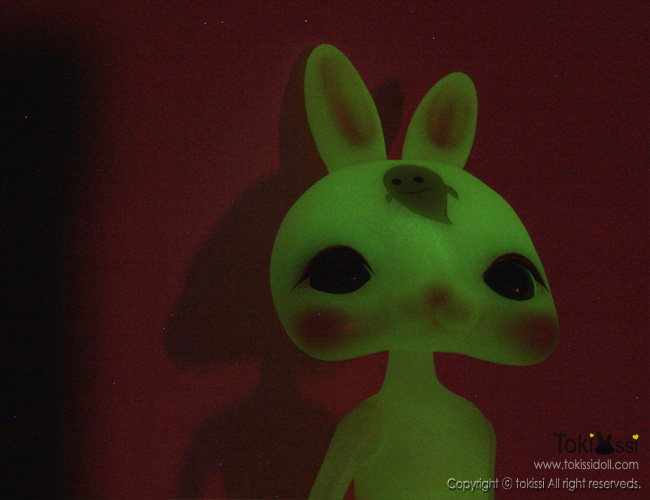 Boo!

[Details]
Contents : Head & body with faceup, box.
Size : approx. 20cm tall
Eyes size : 16mm
Skin color : pale yellow(Glow In The Dark)
Make up : brown, orange eyeline / orange cheeks
Special : Ghost Tattoos, Body blushing
* The hand-work tattoo painting may be different in colors & line.
* Body blushing can be peeled off easily due to the friction or sharp thing.
Weight : under 1kg
Meterial: PVC (vinyl)
CharacterMolding : Tokissi
face up : Comma Doll
dress : ViYa

Remark :
Dress and other items are not included.
Each doll face up is completely handmade, so it may vary slightly from the one on the photo.

[Note]
■ Each body parts and make-up may look slightly different due to characteristics of manual work.
■ The make-up could be slightly stained due to characteristics of manual work.
■ Make-up and coloring can be fallen off by strong frictions.
■ Please keep this item away from flammable materials.
■ The high temperature may make the deformation. Please remind it.
■ This doll can have tiny pinhole(s) on its surface while forming because of the characteristics of PVS.
It's not damaged or dirt spot.
■ The length of legs are slightly different due to contrac and expand.
■ This doll could have the air bubbles while forming process.
■ We do not take claims about other reasons. (No claims and No return)
Copyright ⓒ Tokissi All rights reserved.